January 18, 2019 /
Tips on Having a Stress-Free Wedding!!!
T
Tips on Having a Stress-Free Wedding!!!
It is Possible 🙂
This is the day you have been waiting for, whether for 3 months or 3 years. Your Wedding Day is here and you cannot wait to marry your best friend. You deserve this day to be a celebration of your love for one another because everyone believes in it as much as you do. Then, disaster strikes. The caterer is an hour late, your brother in-law is sick at home with all the party favors, your uncle is yelling at your dad for being to nice. Everything that can happen will probably happen, Murphey's Law. That doesn't mean it has to ruin your wedding. Here are our Tips on having a Stress-Free Wedding.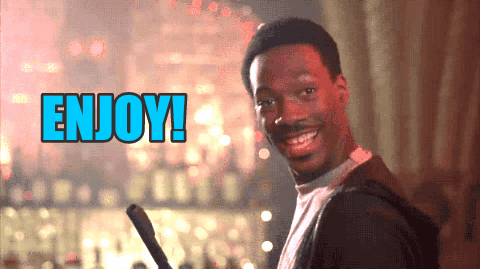 1. Stay in the Moment
This is probably the second most important tip of all of them. It is really hard not to get caught up in the planning and details of your wedding. Especially when you put so much time into it! We are not saying that it is bad to plan your wedding, but you don't want to be so involved that it won't survive without you. Whether this means hiring a wedding coordinator, or working with someone you trust to carry out your vision, so you don't have to worry about it while walking down the aisle. You have to have that person that can follow through on items that you can't. This will let you be in the moment of your wedding. Focusing on having an awesome time with your soon to be husband or wife!
2. Hire Vendors that Make You Feel Relaxed
I have seen this so many times, a bride or groom hires a videographer, DJ, caterer, you name it and then totally regret it on their wedding day. The DJ is high maintenance, the venue is more worried about their liability than your enjoyment, and the caterer didn't bring enough food. It is highly important that your vendors have their stuff together, but not to the point that it ruins your experience. They should make you feel like you don't have to worry about them at all, and usually that starts with clear and consistent communication. Another thing you should look for is that they only ever focus on your best interests. You want someone who wants you to be enjoying yourself. Also, when you find someone who is like this, they will most likely go above and beyond (taking care of problems you won't even know about).
3. Rely on your Bridal Party
You hand selected your Bridal Party. They are your best friends, family and the people who you can trust with anything. It may feel like you. are taking advantage of them or being disrespectful, but 9 times out of 10 they want this day to go amazingly! Let them help out with and continue to help out make it great! Whether that means they coordinating with your caterer or working with your second cousin to get him to stop yelling at your brother. They will always be there for you and will always be there for you when the going gets tough.
4. Let your Family be Your Family
Whether your family is overbearing with love or insufferable, every family has their quirks. As hard as it may be the best advice when it comes to family is let them be them. If you can let your parents be overbearing and not let it get to you, stress will be gone for the night. Number 4 also very closely works with Number 3 as well, rely on your sister or brother to help your family make nice. They only have to love each other for one day, and then can go back to bickering. What also helps is laying some ground work before the wedding day. Talk to your families and lay down some ground rules. This will greatly increase family cohesiveness. It is all about working with what you have and not letting the turmoil get to you and ruin your day.
5. Focus on Each Other & Have Fun!
This is the most important tip of them all!!! Who is the one person you can confide in about anything? That person is the one you are marrying. Your love of you life will be there for you in times of happiness and sorrow. If there is truly something frustrating you, make sure you get some alone time with your love and just talk to each other for a few minutes. This will make your day 10x better. This day is about celebrating the love you have for one another, focusing on your love should make you realize all the stress or problems happening are not worth it! At the end of the day, you would you rather remember not having the right type of napkins or that you married your best friend? Celebrating your commitment to each other is why everyone is there, so why not join in on the fun 😉
We hope these key tips help you with having a stress-free wedding that you have always dreamt about! If you have any further questions on our thoughts feel free to reach out by clicking here. Also, if you have questions about our Photography services for Engagements or Weddings you can see what we offer here.
DOWNLOAD THE PDF GUIDE: https://bit.ly/2SZSNAt