October 17, 2018 /
Why Receiving Lines are the Worst and How to Fix It!
W
Why Receiving Lines are the Worst?
You invited 300 people and are so excited to have all of them involved in your wedding day! Although, how the heck do you say hello and thank you to every single person? Receiving line may sound like a great idea, but we are going to explain why receiving lines are the worst and how to fix it!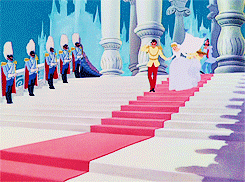 You just made the biggest commitment of your life! You said your "I Will" and have successfully made it to married life. Instead of grabbing a drink or food or even getting some private time with your significant other, you have to talk to every single person you invited. The line takes at least an hour if not longer. Not only this, you have the wedding coordinator waiting to get you to the next location. Then, you either rush conversations or they take too long and you seem disinterested. It doesn't make a great time for you to appreciate your guests and them to take time to talk to you. Then you have the DJ and Wedding Coordinator breathing down your neck to get back on schedule. Forget all that!!! This is why receiving lines are the worst, but luckily you are seeing this now and that doesn't have to be you.
 Here's How to Fix It!
1. Extended Cocktail Hour
One simple solution is have an Extended Cocktail Hour! We have seen this at a few weddings and it makes for a great time were you get to eat, drink and casually talk with your guests. We suggest either an hour and a half or two hours for the cocktail hour. It is the same amount of time you would have spent talking to guests in the line, except without the pressure or starvation. And if you don't happen to catch everyone, you will still have plenty of time to talk at the actual reception.
2. Extended Dinner Time
Another great option is extend your reception dinner time. Most times, dinner should only take an hour. If you add at least a half hour, that gives you enough time to make your way to each table. Also, with extending specifically dinner, everyone will be at their table for sure and you won't miss them. What is great about table talks, as well, is that each table you coordinated to have similar people or families together! Which means you can actually talk to the family/school group/friends all at once without having to catch each of them individually.
We hope these alternatives help you in your process of making the wedding you have always dreamed about! If you have any further questions on our thoughts feel free to reach out by clicking here. Also, if you have questions about our Photography services for Engagements or Weddings you can see what we offer here.